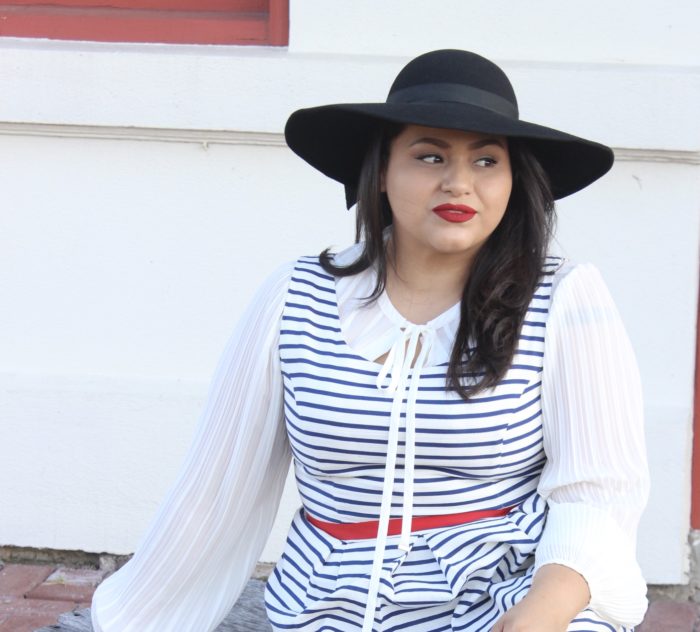 For a while now I have been wanting to rotate my collection of clothes. In other words, I have been wanting to replace some of the staple items in my closet for a few upgraded new pieces. Where I've been looking for a little inspiration until now is BooHoo.com and forever21.com. My only issue with online shopping is that I can't actually try the clothes on to see how they fit until I have already bought them and they are shipped to my home.
When I shop at thrift stores I don't have that problem.
Sure, when you're shopping for very specific items a thrift store does have its limitations, but if you're willing to look you almost always will find something nice. I still have to get used to buying online rather than walking into a big box store in person.
In the meantime, I'm finding ways to take a closer look at my wardrobe from a different point of view… before just dropping by a secondhand store to make a donation. Now even though about 40 percent of my clothing actually comes from thrift stores and resale shops, all of it is kept clean and I make an extra effort to look after it with care.
For this blog post I challenged myself to put different pieces together to create a new aesthetic and look. I was bored with my clothes, and just wanted to do a little more with my staples.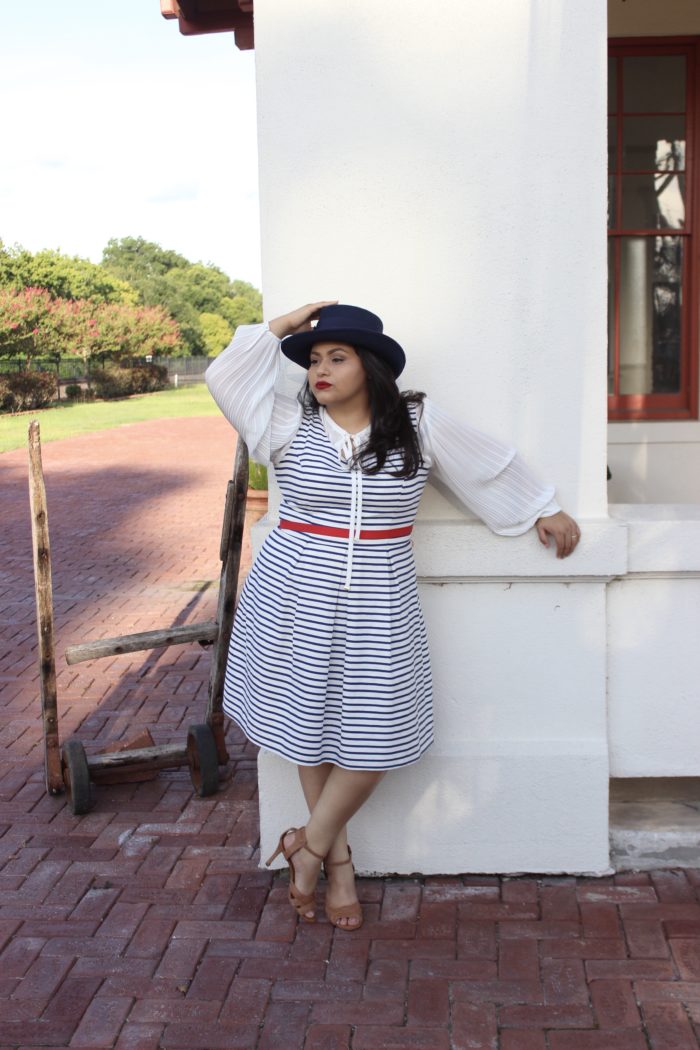 This dress, for example, I have worn time and time again, but only with cardigans, blazers or jackets. I decided to step away from the office look and have a little more fun.
The same goes for this white Zara top I found at a thrift store. I have worn it multiple times. What I love most about it are the large sleeves and the sheer material it is made from. Both of these pieces were sitting on the side of my closet where I usually put items that I'm going to donate or give away.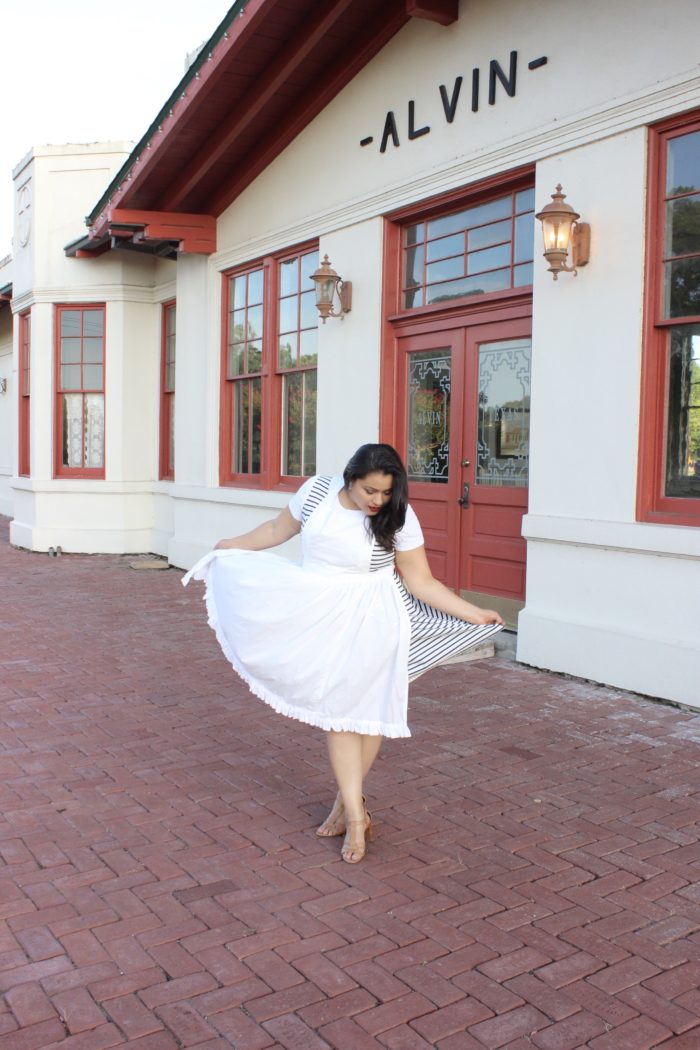 Finally, after a few failed attempts at replacing my dresses, I had decided to keep them instead until I would have a chance to really figure out new ways to wear them. Well, what I ended up with was this layering effect with other light weight clothes for the summer.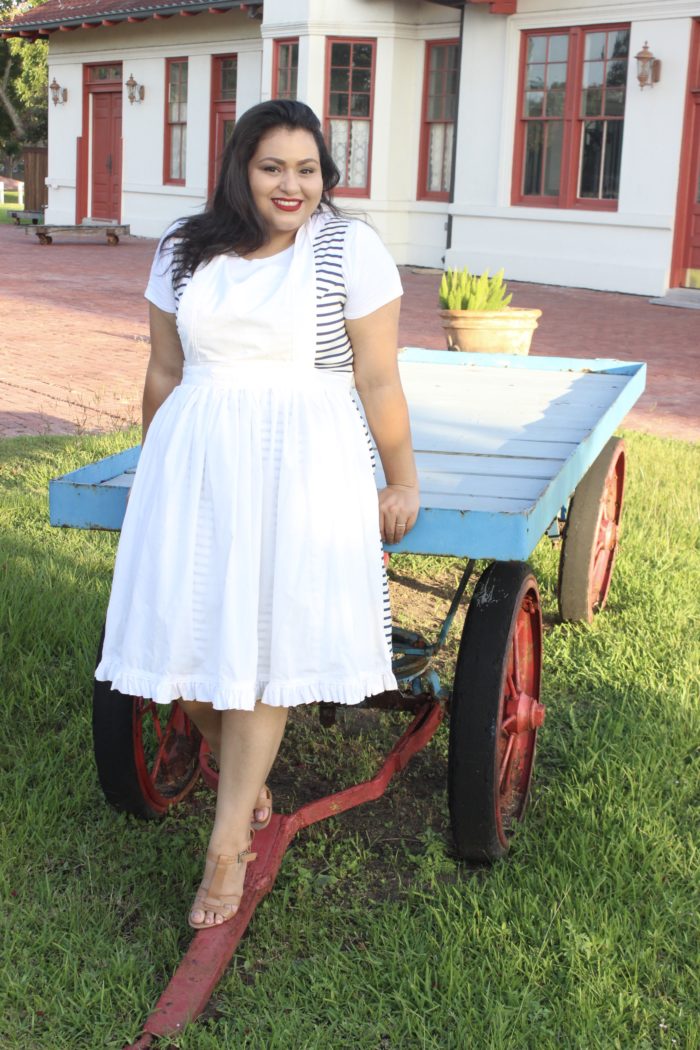 I'm always looking for tips on how others revamp their wardrobe – sometimes with something as simple as a different pair of jeans or shoes – so if you have any tips to share, I would love to hear them. All comments are appreciated