This is a sponsored post in collaboration with JCPenney. All opinions are my own.
Have you already shopped for that special woman in your life, or have you left it until the last minute? Today, I am here to tell you: "it's not too late." Luckily for all the last-minute shoppers out there, many stores are still open today. With a little thought, you can still get her something great. In collaboration with JCPenney, I'm going to offer you a few great gift ideas, as well challenge you to surprise the beautiful women in your life.
First, I need you to answer a few questions.
Is she an introvert or an extrovert?
Does she enjoy watching videos or reading articles online using her phone?
If she prefers watching videos, what is she watching? Is she watching movies or a specific series, or is she watching make up tutorials instead?
These are clues that will help you to really understand what she enjoys. To save you time and to get you out the door NOW, let me answer each of these questions with a few suggestions.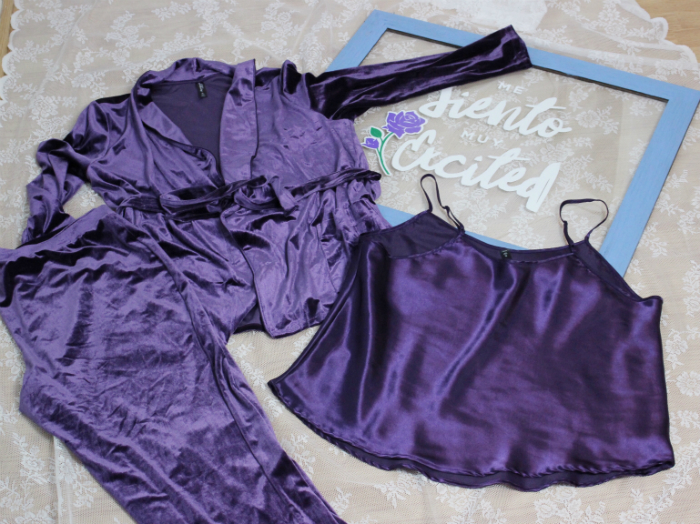 If she is an introvert consider lounge wear so she can get comfy any time of the day. For example, this 3-piece set I picked up at JCPenney (#JacquesPenne) is perfect for cuddling up for a movie or just hanging around the house. If she prefers the out-and-about lifestyle instead, a good option to still keep her warm and cozy for those cold winter days coming ahead in January would be a nice bulky sweater. Now if she happens to be like me and happens to enjoy the best of both worlds being an introvert and an extrovert at the same time, get her what I purchased for myself this Christmas. A spa ready kit that can help any woman relax or get her all hyped up and ready for a day out. My picks from JCPenney for the spa ready kit: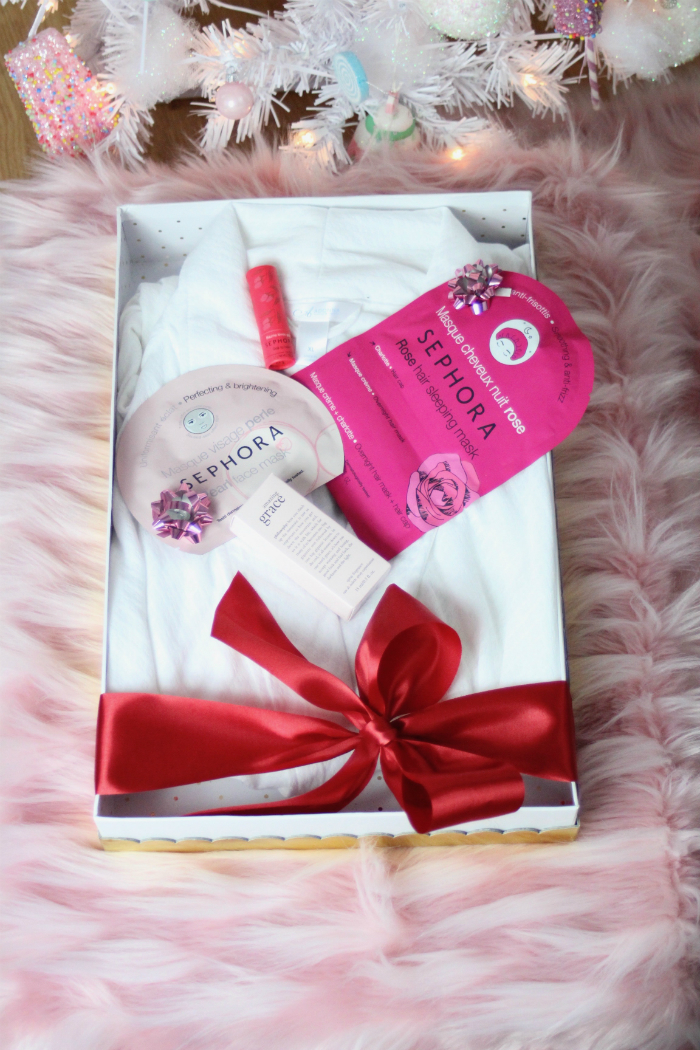 Another gift she will surely love. A white robe. Actually, any white robe. Once, a long time ago, I received a red, fluffy, thick, cotton robe for Christmas and it was one of the best presents I ever received. I enjoyed the gift so much that I used it for years, until the threads started coming apart. Eventually I replaced it with a white robe and it's still one of my most favorite things. I actually prefer a white robe.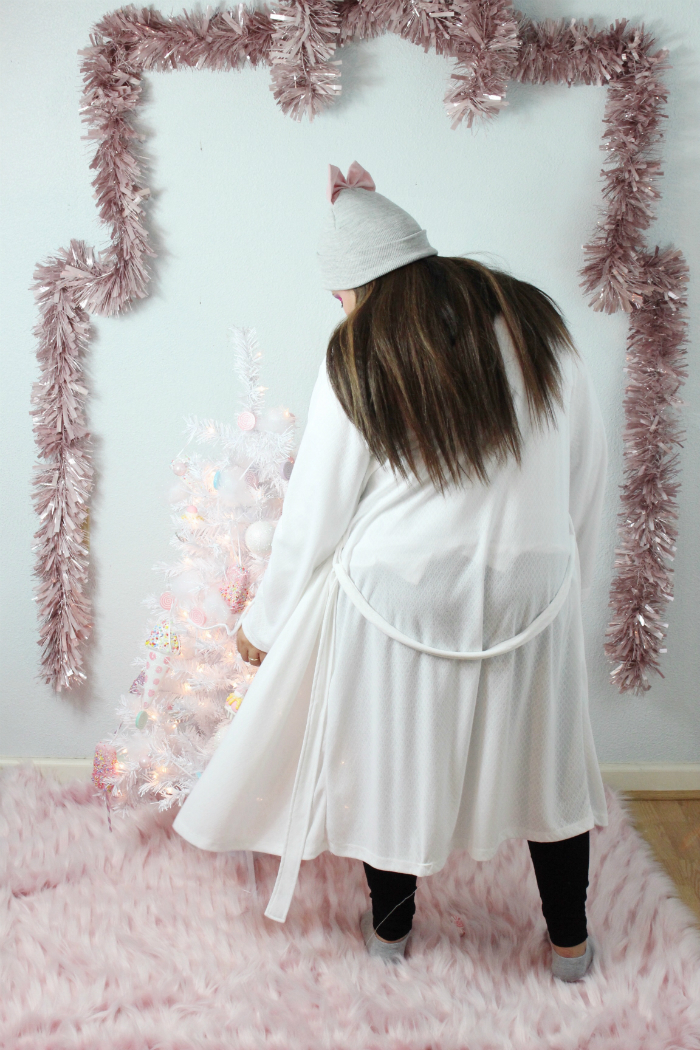 Of course, you can't have a spa with just a robe.
So, I nabbed a few things from Sephora inside JCPenney as well. For me, it's all about the hair, face and smell. In case you want to do the same, let me highlight a few of the items I picked up.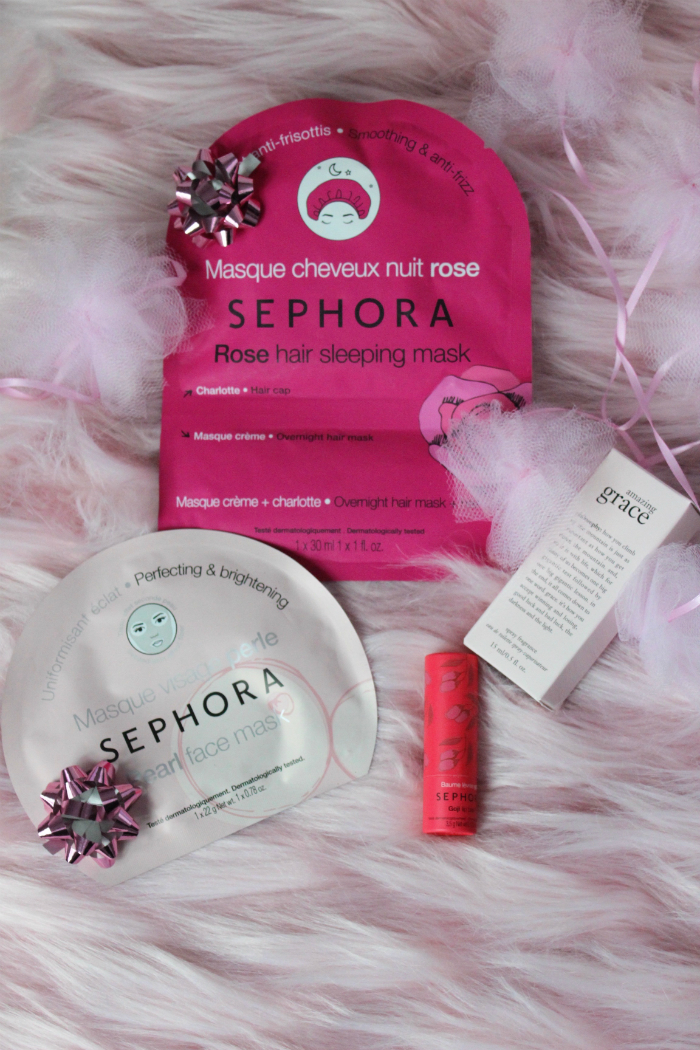 A hair sleeping mask – this mask is adorable. It's the Sephora Rose Hair sleeping mask, and it is meant to be worn overnight. I tried it and I give it two thumbs up because it really is quite nice. I also picked up a Sephora Gogi Lip Balm, which smells amazing and is also tinted. You can never have too many lip balms. Also in my kit, a Sephora Pearl Face Mask because every kit requires a face mask, at least in opinion. Lastly, an amazing spray to fill the air with a pleasing scent. This was accomplished with the spray fragrance Amazing Grace by Philosophy. You can purchase all of the items for this entire kit for less than $50 at JCPenney.
That's one of the reasons I kept coming back to JCPenney for my holiday shopping. That, and because Juan and I had actually decided to participate in the JCPenney holiday challenge this year.
To make the most of any shopping budget, JCPenney has invited shoppers to take the #JCPchallenge. Basically, to spend less than you had intended to spend by shopping at one of their stores where you will find just about everything you need for everyone on your list. From hot trending items and holiday must-haves to unexpected finds – all available in-store or online at a great value – I did get most of my gifts at JCPenney this year. And I actually spent a lot less than I did last year.
Now go… hurry! You only have a few hours left to get her the perfect gift this Christmas.