I love fast cars. There I said it. You can stop the judgement.
Not just because they are fast, but because there is a lot of intuition involved in being able to drive a fast car safely/correctly. There is a fine line between adrenaline-infused excitement and being terrified. I've been in car with a driver who had no idea how to drive a fast car and well, it was terrifying. A muscle car isn't meant for everyone. The same way an extend cab pick-up truck isn't meant for everyone.
Way back in my teen days I used to hang out on a long stretch of road that people would use to hold drag races – in the outskirts of Houston. It was stupid, I know. Especially because the cars being raced were almost always unfit to compete against each other. These cars were being modified to push their engine's limit in order to hit top speeds. They were being pulled apart by amateurs in home garages to be raced down an unsafe road with bumps and potholes. I stopped going after watching a car spin due to a cocky driver's error. But I never lost the love I had for fast cars.
So, when I was contacted a few weeks ago by the Dodge team to experience a "thrill ride" I didn't hesitate. The last time I was a passenger with a professional driver like this was over 2 years ago with Consumer Reports at their Auto Test Track in Connecticut. I wasn't going to pass up this opportunity. So, if you are person who loves fast cars, just like me, let me share with you details AND the opportunity to win $45,000 that will go towards a vehicle of your choice, of course with rules and guidelines.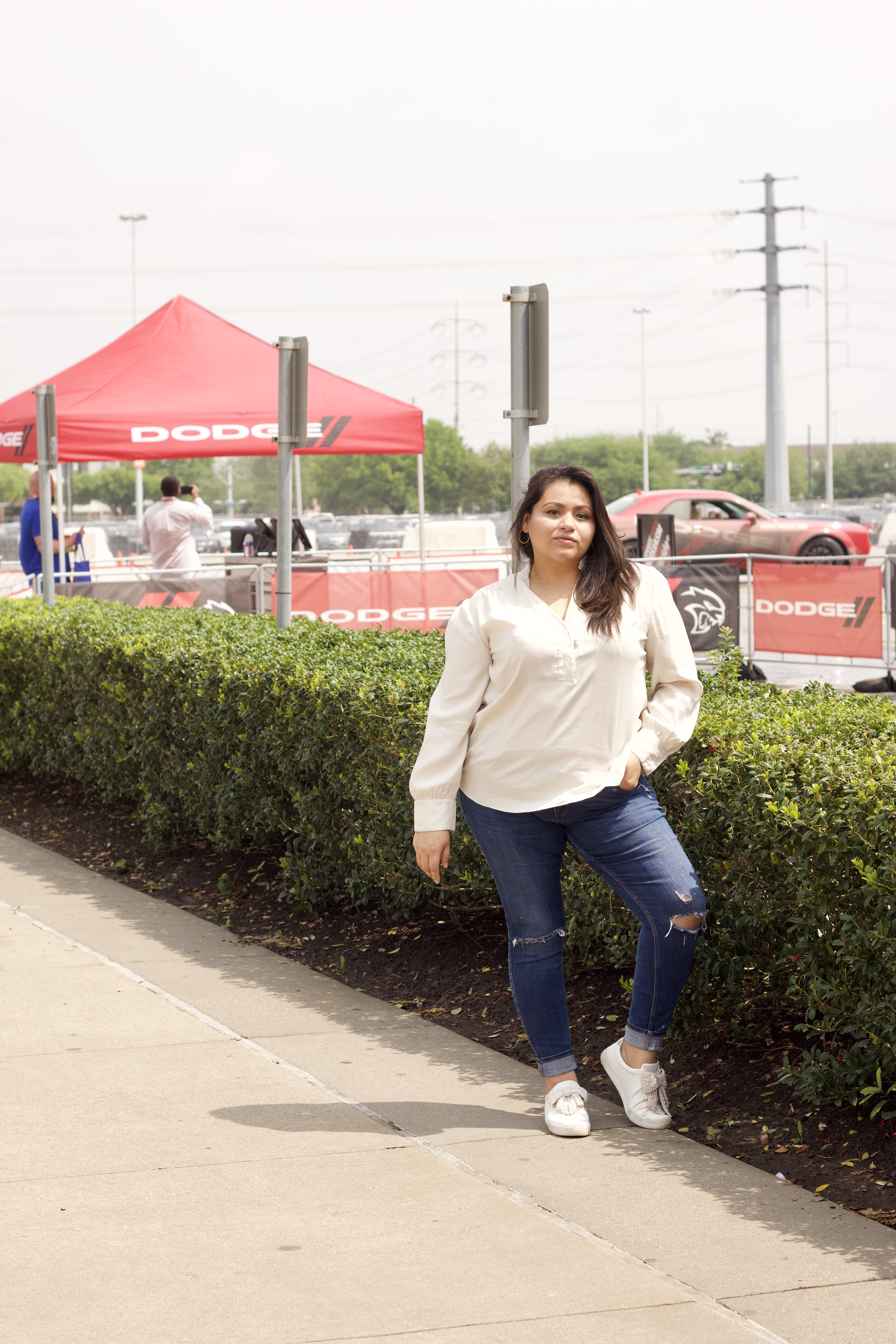 The thrill ride is a high-speed adventure in a powerful line of Dodge and SRT muscle cars, including the Dodge Challenger and the Dodge Charger. These two vehicles are two of the fastest cars with the brand and in the auto market. Want to take a peek at one of these muscle cars?
Well, I've been told you can see both cars up close and person this weekend in Baytown, Texas at the Houston Raceway Park. If you register you will be entered for a chance at the $45,00 giveaway. This thrill ride is a little different because it's usually only taken to auto shows, so if you get a chance stop by and experience it for yourself.
Once they share any next stops, I'll be sure to let you know. It's truly an experience.
Anjelica