I will start to share some of my favorite thrift/consignment/resale/secondhand shops. This one here is a recently-added-favorite on my list.
The Mustard Seed Resale Shop,which opened its doors a little over a year ago now, has quickly become one of my preferred locations to visit. Its unique outside structure is what first led me to wonder what was inside. I had to take a closer look. I am so glad I did too! There are tons and tons of consignment home decor items, including dishes, furniture and so forth, all in pretty great condition. Some of the items are actually new, never been used before. You'll also find some antiques and some other very unique items. You'll definitely leave with a lasting impression.
And even though they only have a small selection of clothing for men and women, it's enough to satisfy the curiosity of a busy shopper, and to inspire some purchases.
With a little research on the web, I was able to find out that The Mustard Seed Resale Shop proceeds are dedicated to help the W.T. & Louis J. Morgan Multi-Purpose Vocational Training Center. They assist the homeless and mentally ill to develop the skills and confidence needed to enter the workforce.
This place by far is one of my favorite locations.
Mustard Seed Resale Shop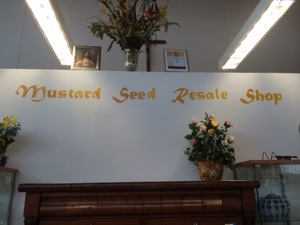 I love the furniture they have on consignment.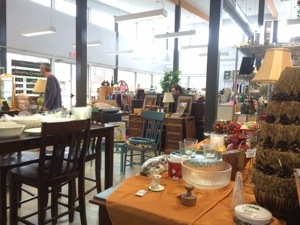 Items in the glass case.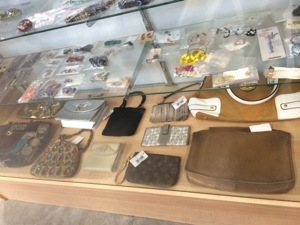 To follow my everyday thrifting adventures follow me here or here
Instagram: http://instagram.com/craftythrifter
Facebook: https://www.facebook.com/CraftyThrifter