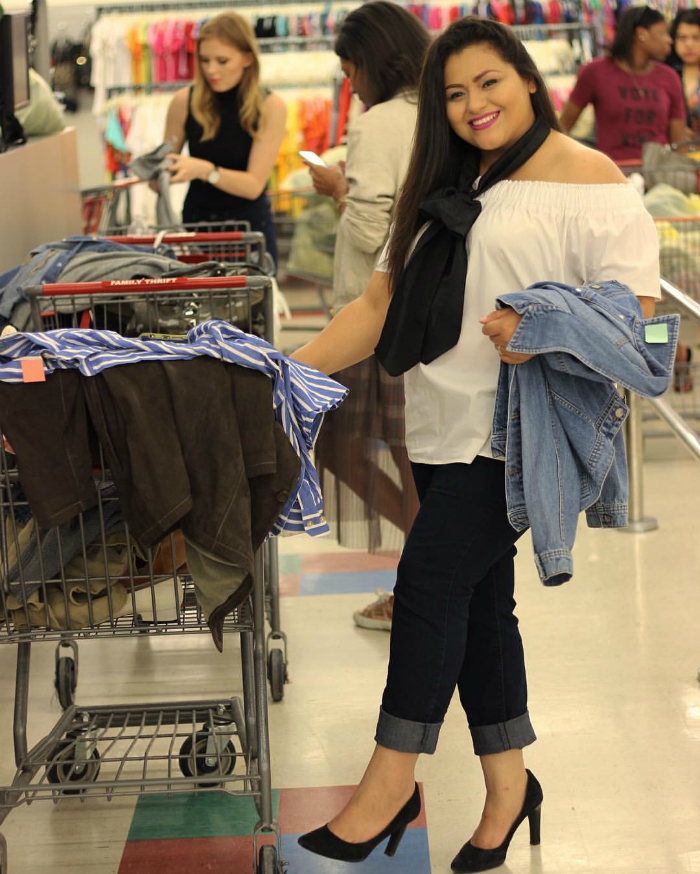 This past Wednesday was a great day! I had the opportunity to spend the evening at a local Family Thrift Center. And the great thing is that this wasn't any thrift center, it was the Family Thrift Center Outlet here in Houston. Yes, as in even steeper discounts.
As if that wasn't exciting enough, the event was actually a private shopping experience for avid thrifters like myself hosted by the lovely ladies of TooCheapBlondes.com (Jen and Pippa).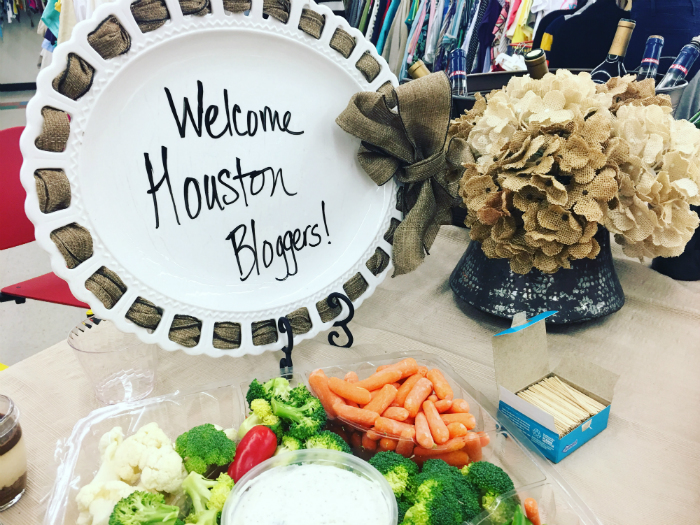 They did an incredible job of coordinating the event and making us feel special. We were sipping wine, eating a chocolate mousse dessert, and chit chatting with everyone, while we skimmed through tons of great items that were all priced at 25 cents. If you think that's a one time offer, think again. Every Thursday when new inventory comes into the outlet center, all items in the store are priced at $2. Every day after that the price drops by 25 cents, until every Wednesday all items inside the Family Thrift Center Outlet are priced at 25 cents. 
Yes, every single week!
I've purchased Calvin Klein and Burberry in the past. A word to the wise, if you've never experienced the Family Thrift Center Outlet, be prepared. The first and last days of the sales are pretty intense. Bring a friend. Don't overwhelm yourself. And pace yourself. My suggestion is that you only spend about 20 minutes shopping on these days. Come back on days when there aren't so many people.
Early mornings and later in the evening are also good times to shop.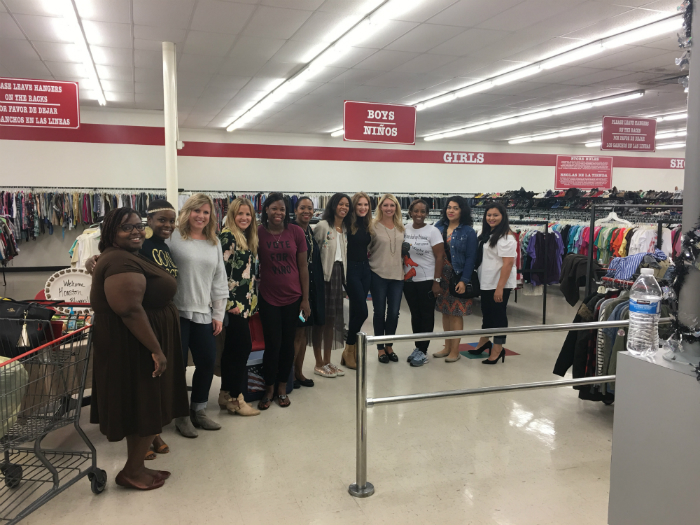 I know at some point I am going to sound redundant on my stance when it comes to thrifting. However, it's a soapbox I'm pretty comfortable on. As a thrifter of many, many years I believe it's my duty to at least bring up the conversation of resale shop/consignment/thrift stores to those who might not have ever considered them as an option. Also, to encourage others to think about the very many opportunities a thrift store represents.
Am I saying you should never enter another retail big box store? No. I still shop for new items. I even pay full price. Rarely, but I do.
Just give thrift shopping a try too.  
Join me. Recycle, reuse, repurpose.